Employability Pipeline
Support for people looking to gain employment and for businesses looking to hire staff. Support also available for those in work.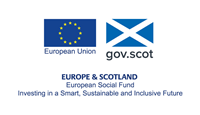 The purpose and structure of the Employability Pipeline is to provide Inverclyde residents with a tailor made pathway of support, where their individual circumstances, barriers, needs and aspirations are assessed and delivery organisations work collaboratively to support and progress each individual through their personal pathway towards, and into, a positive destination.
The Inverclyde Employability Pipeline provides a range of employability support to local residents looking for work, or looking to improve their employment situation. It also supports Inverclyde businesses to train and grow their workforce.
The Council contract with relevant organisations to deliver services that are of high quality and provide best value for money.
Currently, three main contractors deliver services on behalf of the Council:-

Inverclyde Community Development Trust (ICDT) Ltd provide job seeking advice and support, vocational skills training, and personal development programmes for young people and adults, to improve confidence, motivation and skills to enable progression to employment. Specialist services are available from Inverclyde's Financial Fitness organisation and literacies support by the Council's Community Learning & Development department.
For those more "job ready" there is the Employer Engagement service, providing support with CV's, job applications, and matching suitable clients with local job opportunities.
Specifically for young people aged 16 – 29 years, the ESF Youth Employment Initiative (YEI), is a service aimed at getting young people into employment. The YEI programme incorporates "Future Jobs", which provides fixed term paid work placements within a range of local organisations.
For those in low paid and/or low skilled employment there is scope to take part in training that can enhance your employment opportunities.
For Employers – A dedicated Employer Engagement Team will work with local employers to support them to recruit from target client groups. Assistance with all aspects of the recruitment process is available as well as financial support via Wage Subsidy/Employer Recruitment Incentives. A specific YEI Wage Subsidy is available to employers hiring from the 16 – 29 year client base.
http://www.the-trust.org.uk/index.php/employability Tel: 01475 553333

Stepwell Consultancy Ltd is a local Social Enterprise company specialising in improving the health, well-being and employment opportunities of local people who have a health condition that is preventing them from moving into employment.
Their "Progress" programme delivers support that enables people to identify their barriers and builds positive coping strategies whilst working on a plan to improve their physical and mental health.Activities available through "Progress" include Stress and Condition Management, Counselling, Mentoring, Vocational Training, Personal Development and Supported Employment/Work Placement opportunities.
Stepwell work in partnership with a number of local services and employers to provide specialist client support when needed, ensuring a connected quality service is provided for every client's individual needs.
http://www.stepwell.org.uk/ Tel: 01475 724038
Inverclyde Advice & Employment Rights Centre is a local organisation providing a unique service to Inverclyde by supporting people in work who are experiencing difficulties with their employer. The organisation works with the client and their employer at the earliest possible stage, to resolve issues with a view to maintaining the client in employment.
Inverclyde Advice & Employment Rights Centre works in partnership with a range of services including Welfare Rights, Local Trade Unions, Legal firms and Occupational Health units to ensure the required mix of expertise is available for an individual client.
The Westburn Centre, Dalrymple Street, Greenock Tel: 01475 888039
The Employability Pipeline is financed by Inverclyde Council and the European Social Fund (ESF).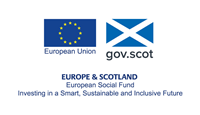 2014 - 2020 European Structural & Investment Fund
Page last updated: 23 October 2019