Venue Hire
The Watt Hall is available for hire for weddings and meetings, lectures and other events of a cultural nature.
Please note that this service is unavailable due to closure of the building for refurbishment.
The Watt Hall is at the heart of the Grade A listed McLean Museum complex and provides hirers with a venue that combines the quality of a top grade art gallery with the functionality of a lecture theatre.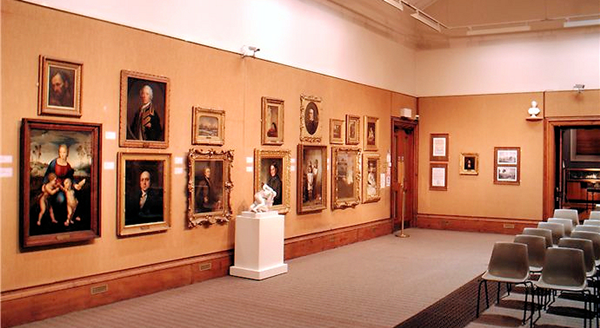 Situated in pleasant gardens in the west end of Greenock and close to the main transport systems, it provides an easily reached venue capable of accommodating up to 120 people. The hall is fitted with an induction loop and modern toilet facilities are within easy reach. Additional facilities such as catering can be arranged and our staff will be happy to discuss any special requirements.
Pleas contact the Museum's curator to discuss current costs and availability. The full terms and conditions of hire are available under Documents on this page.
Page last updated: 8 December 2017