Accessibility
Information on the services we have which make our learning opportunities as accessible as possible.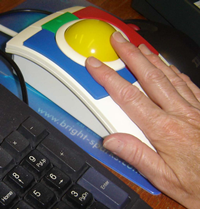 Inverclyde Libraries want to make our courses as accessible as possible for everyone who wants to learn with us.
Physical Access
Wheelchair access is currently available at the following libraries: Central, Port Glasgow, Gourock, South West and Kilmacolm.
If you have any specific learning needs you would like to talk to us about, or if you would like more information on any of the hardware or software we have, please phone Learning Services on 01475 712 322, or visit your local library.
24 Hour Access
Did you know that Inverclyde Libraries offer 24 hour access to eBooks, eMagazines and online resources? Follow the links to find out more.
Page last updated: 14 September 2017