Challenge Poverty Week - Advice Events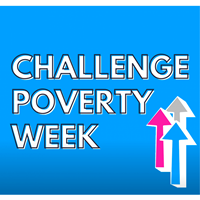 Join us at one of our advice events as part of Inverclyde's Challenge Poverty week!
Monday 4 October from 1pm - 4pm
Tuesday 5 October 9.30am - 1pm
The Beacon Arts Centre, Custom House Quay, Greenock, PA15 1HJ
This will be an opportunity to find out more about benefits entitlement, money and savings.
Speak to our advisors regarding budgeting and employment opportunities that are available in Inverclyde.
Inverclyde Council and partners will be offering advice and support to people living on low income and experiencing financial or employment worries, especially with the furlough scheme ending and Universal Credit reductions.
This event will give you the chance to speak to advisors face to face about financial challenges and the services that could help you to overcome some of these challenges. Partner agencies including HSCP, Inverclyde Council, the Trust and others will be in attendance during the event to help provide you with support and advice.
Information sessions will be running from Monday 1pm to 4pm and Tuesday 9.30am to 1pm to allow as many people to attend as possible, however given current Covid restrictions places are limited.
To secure a place at the event, please click on the booking link and select from the different session times available.
Please note the time slots are being used to give us an indication of your arrival time and to manage numbers attending the event, you are not restricted to attending for 30 minutes.
We look forward to seeing you there.
Advice First
If you are unable to attend one of our events in person, you can also speak to one of our advisors online.
The link for the Virtual Open Day is https://nhsattend.vc/ic/as and it will run from 9am to 3pm on Monday 4 October.
Advisors will be on hand to answer any questions relating to welfare benefit advice and specialist debt relief options. The advice is free, confidential and impartial.
You can also access the advice team as normal via the telephone triage 715299 or email triage.advice@inverclyde.gov.uk