Your Council, your say
On these pages you will find information and updates on Inverclyde Council's current consultations and consultation which affect Inverclyde.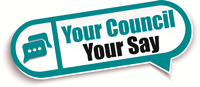 Latest Inverclyde Council consultations:
Proposal to address minor anomalies in school catchment areas.
UPDATE: FINAL DOCUMENTS FROM THE CONSULTATION AVAILABLE FOR REVIEW AND DOWNLOAD.
Inverclyde Council carried out a consultation on a proposal to make minor alterations to school catchment areas.
The consultation is now closed.
On this page you will find six documents which include the final report and five appendices.
Proposals for community uses of ground at Cove Road, Gourock (former McLean's Yard)

Stage one - closed on 28 February 2018, Stage two open until 5pm 28 March 2018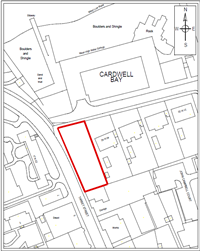 The council wants to hear the views of the community on proposals for community use of the site at Cove Road, Gourock (former McLean's Yard).
Previous Consultation
Inverclyde Council previously consulted on proposals to sell the site at Cove Road, Gourock (former McLean's Yard), and taking into account of the responses to that consultation, decided to retain the site in Council ownership and to explore possible community uses for the site.
The site is shown in the plan that can be downloaded from the documents section of this page.
Current Consultation
Inverclyde Council launched a two stage consultation on community use proposals.
The first stage of this consultation closed on 28 February 2018, and invited groups or individuals to submit proposals of any community uses that they wish use this site for.
The community use proposals that have come forward are listed below, and in the second stage of this consultation the Council is seeking views and comment from the community on the community these proposals.
Anyone wishing to comment on the community use proposals listed below may do so by no later than 5pm on 28 March 2018 either by email to:
property@inverclyde.gov.uk
or in writing to
The Head of Legal and Property Services,
Inverclyde Council,
Municipal Buildings,
Clyde Square,
Greenock,
Inverclyde PA15 1LX.
Individuals or organisations submitting comments on proposals should include their name, address and contact details in their response, and be aware that such comments may be included in a public report to appropriate Council Committee on the matter.
The responses to both the stages of the consultation will be reported to a future meeting of the Environment and Regeneration Committee, and it is anticipated that will if possible be to the meeting on the 3 May 2018.
The council's property assets team welcome any questions from or discussion with individuals or groups, be that on a specific proposal or on any other aspect of this consultation, and they can be contacted 01475 712102 or property@inverclyde.gov.uk
Community uses being considered.
Please note that the details provided below are expressions of the views and opinions of the groups in question and should not be read as an endorsement of those views or opinions by Inverclyde Council.
1. Gourock Churches and Schools Together (GCST)
This group proposes to lease the site from the Council and to develop a community garden on it. The idea behind their project is to incorporate the growth of plants and vegetables into the school curriculum, looking at sustainability, ecosystems the impact on the environment etc. They also intend encouraging use of the site by disadvantaged individuals/groups and there will be a spiritual area for quiet reflection. More detail and proposals will be available when at the design stage.
2. Cardwell Bay Association of Small Boat Owners
This group proposes to establish a community boat club where the community will feel encouraged to own and keep a boat locally, knowing they can: safely store their boat at any time of the year; launch their boat back into the water via the slipway across from the site; access the site to work on their boat if it is in need of any repairs during the year. To avoid noise causing nuisance to neighbours, yachts would be excluded from storage (as these have noisy rigging) and agreement would be reached as to times during which power tools could not be used. The group proposes to install a portacabin and toilet facility on the site, and (subject to necessary agreement with the Council being reached) undertake cleaning and maintenance of the slipway as part of the project. The group feel that the community would benefit as boats would no longer be stored on the road outside private residences.
3. Group proposing Maritime Educational Centre
This group proposes establishing a Maritime Educational Centre, in keeping with the previous use of the site as a boat building and repair yard. They propose to base the training to be provided, via a partnership with local schools, colleges/training providers and employers, on the Scottish Vocational Qualification (SVQ) Boar Repair and Building Pathway. The group confirms it has had positive and supportive discussions both with local employers and a yachting association in relation to this project. Their proposal would (subject to necessary agreement with the Council being reached) utilise the adjacent slipway, and the group have indicated they may enter discussion with the owners of an adjacent jetty to seek to utilise this also. The group feels that their proposal has the benefit of allowing those with skills associated with boat building and repair, and who may be reaching retirement age, to pass on those skills to apprentices and young people wishing to learn them, and with those apprentices and young people leaving with a nationally recognised qualification.
Page last updated: 13 April 2018