Childcare for key workers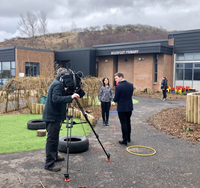 From Monday 8 June until the end of term on Friday 26 June, pupils of key workers who had been attending the nine Inverclyde childcare hubs should now be attending their own school.
All schools and early learning centres are now open to pupils who have previously been in the hubs.
Parents should contact their child's own school or early learning centre for more information.
Planning is underway for key worker childcare provision during the school summer holidays and at the start of the new term in August.