Period Dignity Inverclyde​ ​
Anyone in Inverclyde can access free period products for themselves or for someone who needs them from venues within the community and Pop Up Shops throughout Inverclyde. More information on Pop Up Shops can be found in the Documents section of this page.
For anyone who is unable to collect products in this way, we also have an online ordering system that will have products delivered straight to your address free of charge.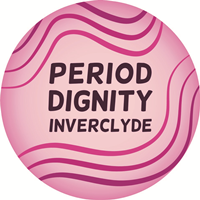 Background
The Period Products (Free Provision) (Scotland) Act 2021 is the world's first legislation that ensures all local authorities and education providers provide free period products to anyone who needs them. This follows on from the existing voluntary provision provided in Inverclyde education and community settings funded by the Scottish Government since 2018/19.
The Act will ensure that everyone in Scotland who menstruates can have reasonably convenient access to period products, free of charge, as and when they are required.
Inverclyde Council therefore must meet three overarching principles;
Reasonable ease of access to products;
Dignity of those accessing the products;
Choice of products available free of charge.
On the basis of funding being made available by the Scottish Government, our commitment is:
Inverclyde Council will ensure that free period products are readily available to anyone in the community or education settings who needs them; we will ensure that a variety of free products are easily accessible and available whenever they are required.
Requirements of the Act
Local authorities are required to produce and promote a Statement on Exercise of Functions to summarise the arrangements in place to meet the legal duties. The full statement is linked in related documents area of this page. To ensure that the arrangements meet people's needs, we were required to consult with individuals who may either need to use free products or need to collect for someone who needs them. Between February and June 2022 the Council carried out extensive engagement to find out how people would like to be able to access free period products and what type of products they want to be able to access. Both young people in education and the wider community were consulted during this process.
The consultation told us that people would like to access the products in:
Pharmacies GP Surgeries Online

People would like to access the following products both within education and in the community:
Pads Tampons Panty Liners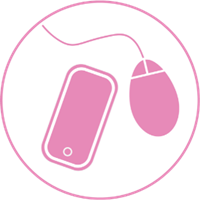 Re-useable pads and pants were desired by those in education and so the online service will be advertised where they can access these products discreetly and with free of charge delivery direct to their door.
Full consultation results will be added to related documents in due course.
How to access products:
Single use and bulk products are available at venues across Inverclyde. Pads, tampons and panty liners will be available at these locations and in local education establishments, Primary schools will hold pads and panty liners only. See the table at the bottom of the page or in the attached area availability documents in the related documents section of this page.
Re-useable products; including period pants and re-useable pads, as well as disposable products are available to order online. This service will deliver period products free of charge and discreetly to any Inverclyde address.
Complete your online order at the following address of from the related links section of this page: https://www.surveymonkey.co.uk/r/C3739JV
Where to access free period products in Inverclyde, and the whole of Scotland can also be accessed via the PickupMyPeriod App, links to the app available in other websites part of this page.
| | |
| --- | --- |
| BULK Products Venue | Address |
| | |
| Kilmacolm | |
| Kilmacolm Community Centre | Lochwinnoch Road, Kilmacolm, PA13 4HA |
| The New Surgery | St. James Terrace Lochwinnoch Road, Kilmacolm PA13 4LE |
| Dorema Surgery | Bridge of Weir Road, Kilmacolm, PA13 4AP |
| Port Glasgow | |
| Port Glasgow Medical Centre | 4 Dubbs Place, Port Glasgow, PA14 5UD |
| Port Glasgow Health Centre | 2 Bay Street, Port Glasgow PA14 5EW |
| St John The Baptist Church | 23 Shore Street, Port Glasgow, PA14 5HD |
| M&D Green Pharmacy | 11-13 Fore Street, Port Glasgow, PA14 5EE |
| M&D Green Pharmacy | 12 John Wood Street, Port Glasgow, PA14 5HU |
| Lloyds Pharmacy | 8-14 Dubbs Road, Port Glasgow, PA14 5UA |
| The Pantry | 7 1/2 John Wood Street, Port Glasgow, PA14 5UA |
| Greenock | |
| Craigend Resource Centre | McLeod Street, Greenock, PA15 2HD |
| Branchton Community Centre | 78 Branchton Road, Greenock PA16 0XX |
| Auchmountain Community Resource Centre | 32 Burnhead Street, Greenock, PA15 3LG |
| The Pantry | 115 Grieve Road, Greenock, PA16 7AW |
| Grieve Road Community Centre | 55 Grieve Road, Greenock, PA16 7AL |
| E R McAnerney Pharmacy | 182 Dunlop Street, Greenock, PA16 9DP |
| Station View Health Centre | 84 Holmscroft Street, Greenock, PA15 4DG |
| Greenock Health and Care Centre | Wellington Street, Greenock, PA15 4NH |
| Lloyd's Pharmacy | 10 Kilblain Street, Greenock, PA15 1SR |
| Clyde Pharmacy | 199 Roxburgh Street, Greenock, PA15 4AD |
| McDade's Pharmacy | 88 Belville Street, Greenock, PA15 4TA |
| Hagan Pharmacy | 121 Grieve Road, Greenock, PA16 7AW |
| Well Pharmacy | 34 Roxburgh Street, Greenock, PA15 4NR |
| Still Pharmacy | 1 Burns Square, Greenock, PA16 0NT |
| Gourock | |
| Coppermine Community Centre | Drumshantie Road, Gourock, PA19 1YZ |
| Lloyds Pharmacy | 118 Shore Street, Gourock, PA19 1QZ |
| Gourock Health Centre | 181 Shore Street, Gourock PA19 1AQ |
| Pettigrew's Pharmacy | 38 Cardwell Road, Gourock, PA19 1UH |
| TLC Pharmacy | 6 Kempock Street, Gourock, PA19 1NA |
| Inverkip | |
| TLC Pharmacy | 2a Kip Park, Main Street, Inverkip, PA16 0AS |
| Inverkip Hub | 2 Kip Park Main Street, Greenock PA16 0FZ |
| Wemyss Bay | |
| Wemyss Bay Pharmacy | Unit 4 Ardgowan Road, Wemyss Bay, PA18 6AT |
| Wemyss Bay Health Centre | 2 Brueacre Road, Wemyss Bay, PA18 6ER |
| | |
| --- | --- |
| SINGLE Use Products Venue | Address |
| Kilmacolm | |
| Birkmyre Fitness Gym | 2 Broomknowe Road, Kilmacolm, PA13 4JA |
| Kilmacolm Library | Lochwinnoch Road, Kilmacolm, PA13 4LE |
| Kilmacolm Community Centre | Lochwinnoch Road, Kilmacolm, PA13 4HA |
| Port Glasgow | |
| Port Glasgow Library | Fore Street, Port Glasgow, PA14 5EQ |
| Port Glasgow I Youth Zone | 5 Dubbs Place, Port Glasgow, PA14 5UD |
| Port Glasgow Pool | Bay Street, Port Glasgow, PA14 5EB |
| Port Glasgow Town Hall | Shore Street, Port Glasgow, PA14 5HD |
| Port Glasgow Medical Centre | 4 Dubbs Place, Port Glasgow, PA14 5UD |
| Port Glasgow Health Centre | 2 Bay Street, Port Glasgow PA14 5EW |
| Parklea Community Stadium | Parklea Road, Port Glasgow, PA14 6TR |
| Boglestone Activity Centre | Dubbs Road, Port Glasgow, PA14 5UD |
| Fore Street Public Toilets | Fore Street, Port Glasgow, PA14 5EQ |
| Greenock | |
| Craigend Resource Centre | McLeod Street, Greenock, PA15 2HD |
| Branchton Community Centre | 78 Branchton Road, Greenock PA16 0XX |
| Greenock I Youth Zone | 34 Nicolson Street, Greenock, PA15 1UL |
| Waterfront Leisure Complex | 8 Custom House Way, Greenock, PA15 1EW |
| Central Library | Wallace Place, Greenock, PA16 1JB |
| South West Library | Barrs Cottage, Greenock, PA16 9HG |
| Watt Institution | 16 Kelly Street, Greenock, PA16 8JX |
| Auchmountain Community Resource Centre | 32 Burnhead Street, Greenock, PA15 3LG |
| Greenock Town Hall | Municipal Buildings, 117 Wallace Place, Greenock, PA15 1LY |
| Lady Octavia Sports Centre | Bridgend Road, Greenock, PA15 2JN |
| Greenock Sports Centre | Nelson Street, Greenock, PA15 1QH |
| Ravenscraig Activity Centre | 98 Auchmead Road, Greenock, PA16 0JE |
| Ravenscraig Stadium | 21 Auchmead Road, Greenock, PA16 0JE |
| Battery Park Pavilion | Eldon Street, Greenock, PA16 7QS |
| Ardgowan Medical Centre | 2 Finnart Street, Greenock, PA16 8HW |
| Campbell Street Public Toilets | (Esplanade) Campbell Street, Greenock, PA16 8BY |
| Hunters Place Public Toilets | Hunter's Place, Greenock, PA15 1JW |
| Kilblain Street Public Toilets | Kilblain Street, Greenock, PA15 1SR |
| Gourock | |
| Gourock Pool and Fitness Gym | 39 Albert Road, Gourock, PA19 1NQ |
| Gourock Library | Kempock Place, Gourock, PA19 1QU |
| Gamble Halls | 44 Shore Street, Gourock, PA19 1RG |
| Coppermine Community Centre | Drumshantie Road, Gourock, PA19 1YZ |
| Albert Road Public Toilets | 114-116 Albert Road, Gourock, PA19 1NW |
| Gourock Park Public Toilets | Broomberry Drive, Gourock, PA19 1QD |
| Shore Street Public Toilets | Shore Street, Gourock, PA19 1AQ |
| Inverkip | |
| War Memorial Public Toilets | A78, Inverkip, PA16 0AX |
| Inverkip Hub | 2 Kip Park Main Street, Greenock PA16 0FZ |
| Wemyss Bay | |
| St Joseph and St Patrick's Church | Forbes Place, Wemyss Bay, PA18 6AU |