Your Housing Options Inverclyde
Inverclyde Council, in partnership with River Clyde Homes, have developed an interactive Housing Options tool to help you find out about the different housing options available to you.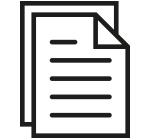 Completing the Housing Options form will provide you with unbiased advice which is personalised and reflects your current circumstances. It will provide you with a range of options and help you to find the best housing option for you.
You will be asked to fill out personal contact information, household circumstances and financial information.
On completition, you will be giving a list of suitable housing options and an explanation about why some housing options aren't suitable and what you can do about it. The tool will also provide a tailored action plan, simple steps you can take now and personal housing goals that work for you.
Simply click the link and imput your information: https://how.riverclydehomes.org.uk/QuestionnaireStart.aspx?qid=388