Council Tax Payment Cards
Tuesday 13 February 2018
Inverclyde Council is reminding people who use payment cards to settle their council tax bills they will need to apply for a replacement or switch to another method.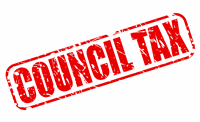 Cards currently in circulation and council tax notices issued before 24 January 2018 are no longer accepted at Paypoint and Post Offices.
Council Leader Councillor Stephen McCabe said: "We had to change banks at the end of January after the previous supplier told us they would no longer be able to provide the service.
"That means the old payment cards do not have the correct details and so will be replaced for the new council tax year for people who still want to use them.
"However the majority of people now pay by direct debit – which is simple to set up and allows payment over twelve months with a choice of payment dates – or online through the Council website."
Information about how to apply for a new payment card along with details of other methods to pay will be sent out with the new council tax bills for 2018/19.
Anyone experiencing problems with their current card can find alternate ways to pay on their current council tax bills by gollowing the link on this page or by phoning the Customer Service Centre on 01475 717171.
Page last updated: 13 February 2018