School catchment consultation on 'minor anomalies' begins
Thursday 4 January 2018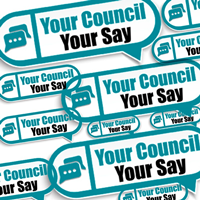 A consultation has started this week on school catchment areas.
Inverclyde Council education service is highlighting that the changes address 'minor anomalies' in catchment areas expected to affect as few as 12 pupils across Inverclyde
The proposed changes have come about because of a move to a new online mapping system being developed by the council.
The consultation, which launches today (4 January 2018), runs for six weeks.
In the consultation proposal document, the council highlights: "At present the school catchment areas for every Inverclyde schools are defined by listing all of the streets and addresses within a given catchment area.
"This is known as the street list. These street lists were originally compiled from historical maps of catchment areas. In June 2016, education services undertook work to transfer the street lists onto a modern up-to-date map, making use of the latest mapping technology. When the catchment street lists were transferred back onto the updated map, it was noted that there were a small number of areas where the original maps did not match the street lists."
Inverclyde Council's education convener, Councillor Jim Clocherty, urged residents and parents to have their say in the consultation.

He said: "Although this consultation doesn't propose major changes to catchment areas and addresses minor anomalies highlighted by new technology, it is important that residents, parents and others with an interest who may be affected by this find out more and have their say.

"The council's education service has already written to every address affected by this proposal to alert them to this. The full consultation proposal, maps of the affected areas and a copy of the questionnaire are available online at the council website for anyone to view and download."
It is estimated that the minor alterations being proposed would affect around 12 pupils across Inverclyde.
The closing date for consultation responses on this consultation will be Tuesday 20 February 2018
There will be two public meetings where residents and parents can find out more. They will be held on Wednesday 7 February 2018 in Notre Dame High School at 6:30 pm and on Thursday 8 February 2018 in the Port Glasgow Community Campus at 6:30 pm.
The full consultation document, maps and questionnaire are available at the consultation section of the council website at www.inverclyde.gov.uk/yoursay
Page last updated: 4 January 2018