Winter thanks
Tuesday 6 March 2018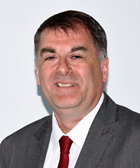 Inverclyde Council Leader, Councillor Stephen McCabe, said: "The recent severe winter weather has caused a great deal of disruption in the past week. The unprecedented red weather warning has thrown something new into how communities, business and public agencies deal with these kind of situations.
"I cannot praise the public service staff highly enough. Council staff, health and care staff, ambulance crews, and many thousands of other health, transport and emergency services were out up to their knees, and in some cases waists, in snow helping people.
"I'd like to thank the staff who worked tirelessly to keep our public services going and to get back to normal as the snow starts slowly to subside.
"We have all witnessed many incidents where people have dug out a neighbour, looked in on an elderly family member or driven someone to hospital to start their shift. I'd like to thank the many parents, staff and pupils who got together to help clear routes to schools and other locations. Every act of kindness showed our community spirit here in Inverclyde and right across Scotland.
"The story about the Port Glasgow sisters who, when having the chance of a snow day, took bags of supplies through the snow to help elderly residents was fantastic. I'd like to congratulate Ella and Cassie Flynn. They showed true community spirit and are a credit to Inverclyde and the Port."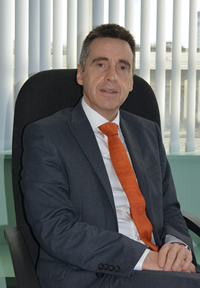 Inverclyde Council Chief Executive, Aubrey Fawcett, who led the team handling resources and response to the severe weather, said: "I am very lucky in my job that I get to see and hear first-hand the many acts of council and health and social care employees who have gone the extra mile in difficult times.
"In the past week, there have been gritting crews heading out through the night clearing roads only to find that the heavy drifting snow has come in at their back. Not downhearted they got back out and did it all again to help keep communities moving.
"We have had teams out going school to school, checking on roof conditions, clearing fire escapes which had hard compacted snow blocking them. All of them aiming to make sure that our schools can re-open and our young people can get access to quality education as quickly as we could. We have had staff heading out into wintry conditions with no thought for themselves to support vulnerable residents.
"These and thousands of other situations across the council, health and social care partnership and among our other public service partners shows the strength of our public services and how in adversity they come together to support our communities."
Ends
Page last updated: 6 March 2018