Volunteers Needed to Change Lives
Monday 10 September 2018
Inverclyde Council is calling for volunteers to play a key role in ensuring the safety and wellbeing of vulnerable children and young people in the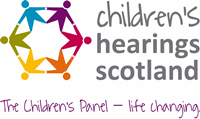 area.
Children's Hearing Scotland are recruiting people to undertake training to become panel members.
Inverclyde Council's Communities Vice Convener and Young People's Champion Councillor Natasha Murphy said: "There are currently 55 members serving on the Inverclyde Panel and we are hoping to recruit another 30 this year.
"There is no one type of person or background that makes the ideal volunteer. You need to be a good listener, reliable and above all you need to care.
"Last year panel members made important legal decisions at over 34,000 children's hearings in Scotland, all with one aim - the safety and wellbeing of vulnerable children and young people."
Children's Hearings make decisions about the help and guidance necessary to support children and young people facing serious problems in their lives.
Decisions are always made in the best interests of the child or young person to help and protect them.
Christine Love is the Area Convenor for Inverclyde. She said: "Panel members make life changing decisions for children and young people who need support.
"I volunteer to give something back to the community I grew up in and to help children and young people who are maybe in need of help.
"I would encourage people to come along to our information evening to find more about being a panel member"
Anyone interested in volunteering or have any queries about volunteering in the Children's Hearings System should contact the Clerk for Inverclyde, Diane Sweeney by email - InverclydeClerk@childrenshearings.org.uk
The recruitment evening will be held on Wednesday 19 September between 5.30pm and 7.30pm at Inverclyde Council's Customer Contact Centre, Municipal Buildings, Clyde Square, Greenock.
A number of agencies work within the Children's Hearings System System including police, education, social work, the Scottish Children's Reporter Administration (SCRA) and Children's Hearings Scotland (CHS).
Children and young people who commit offences or require care and protection are dealt with in the same system as they are often the same children and young people.
#BeAForceForGood.
Page last updated: 10 September 2018