£6m plan to create 200 jobs
AN ambitious £6 million plan by Inverclyde Council to create over 200 fresh jobs has been approved.
The local authority's policy and resources committee yesterday gave the go-ahead for a raft of proposals to support residents into work and boost the local economy at a time of crisis.
Under the council's bold jobs recovery plan, around 60 permanent posts would be created by allowing eligible employees in certain jobs to leave the council with up to three years' service added and early access to their pension.
A further 34 posts will be supported through the local authority's successful modern apprentice and graduate programmes and 30 roles will be made available specifically for those aged 16-24 and who are receiving Universal Credit through the 'Kickstart' scheme.
The remainder will be delivered through local employers through the council's various wage subsidy and business support grant initiatives to support firms in taking on staff.
Members of the committee unanimously approved the jobs recovery plan and funding of just under £6m towards it.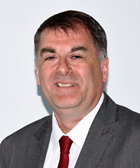 Councillor Stephen McCabe, leader of Inverclyde Council and convener of policy and resources, said: "We're in an economic and employment crisis and we have to act now to support our community and the best way to do that just now is jobs.
"A lot are permanent posts and some are temporary but when people get into temporary work that allows them to increase and improve their skillset making them more employable and opening up doors for future permanent roles.
"There will be quite a number of staff who will feel they have served the council well, done their bit and would welcome the opportunity to gain more free time by leaving early while at the same time helping young people into employment.
"For a council the size of Inverclyde, this is a huge package of investment supporting people into work."
Full details of the jobs recovery plan can be found at https://www.inverclyde.gov.uk/meetings/meeting/2297 within item 20.