Positive school leaver stats despite pandemic
MORE than 90 per cent of Inverclyde school leavers moved into employment, university or college in the last year despite the impact of the coronavirus pandemic.
Latest figures published by the Scottish Government revealed that 93 per cent of local secondary students went onto 'positive destinations' during 2019/20.
There are also no 'unknowns' – pupils whose destinations are unaccounted for when they leave school – for the eleventh year in a row.
While the positive destinations rate is down slightly from the record 95.8 per cent in 2018/19 and 0.3 per cent below the Scottish average, there were increases in the number of students going into university and college and Inverclyde still ranks 15 out of the country's 32 local authorities for school leaver outcomes.
The number of young people going into higher education after high school went up 0.8 per cent to 45.9 per cent – a new record – and there was an increase of 1.8 per cent to 31.1 per cent for those going onto further education.
The employment rate fell by 4.2 per cent to 13.1 per cent, which is likely to be as a direct result of the Covid-19 pandemic.
Councillor Jim Clocherty, Inverclyde Council's convener of education and communities, said: "Despite the many challenges of the last 12 months, our positive destinations rate continues to be consistently high and has been in excess of 90 per cent since 2011.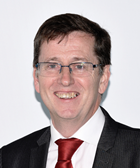 "That's in no small part down to the hard work and determination of our young people to succeed with help and support from our dedicated and talented education staff.
"The last year and the reliance on home learning to help suppress the spread of covid has shone a light on the incredible work our magnificent teachers do day in, day out and that's highlighted by these impressive positive destination rates during arguably the most challenging period of our lifetimes.
"It's another feather in the cap of our education system here that we've not recorded a single 'unknown' for 11 years, emphasising the caring ethos we have here in Inverclyde to look out for each other, including our young people."
The positive destinations data relates to the activity of young people three months after they have left school and is based on 747 leavers during 2019/20.
Further information can be found at: https://www.gov.scot/news/93-3-percent-of-school-leavers-in-positive-destinations/.