Leisure savings consultation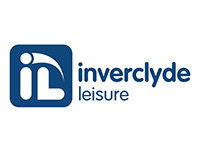 Savings proposals worth more than £700,000 across the leisure services in Inverclyde have gone out to public consultation.
The cost-cutting measures include a voluntary redundancy trawl, potential closures of some leisure and community facilities, and reduced opening times.
If all were taken, it would mean the loss of 23 full-time equivalent (FTE) jobs and total savings of £712,000 across the Inverclyde Leisure (IL) estate.
IL manages the day-to-day running of local leisure, sports and community venues on behalf of the council, which owns facilities and subsidises the leisure trust and is facing a substantial funding gap over the next few years.
The savings proposals include reduced opening hours of town halls and Gourock Outdoor Pool and potential closures of Port Glasgow Swimming Pool, Crawfurdsburn and Strone/Maukinhill community centres and Ravenscraig Stadium.
Shutting Greenock Sports Centre and the Indoor Bowling Centre with the relocation of the Strength Shed at the sports centre to the indoor bowls site is also being proposed.
People are now being invited to have their say on the proposals by taking part in an online survey which is now live on the 'your say' section of the council website and will run until 3 February 2023.
Councillor Stephen McCabe, leader of Inverclyde Council, said: "Neither myself, fellow councillors, council officers nor IL management want to be looking at cutting jobs, closing leisure facilities, and reducing opening hours but we have been left with no other option.
"Chronic underfunding of councils, loss of income and reduced usage of leisure facilities following the Covid-19 pandemic, and increased energy costs has created a perfect storm.
"We have first-class leisure facilities in Inverclyde and we would much rather build on the significant investment in those facilities in recent years but the dire financial situation facing local government means we have to look at savings instead.
"Ultimately these are public facilities so it's important that as many people as possible take part in this consultation to let us know their priorities before any final decisions are made."
A spokesman from Inverclyde Leisure said " this consultation process give the local community an opportunity to have their input".
The leisure savings proposals were included in the council's budget consultation in October 2022, which covered a range of savings, cuts to services and increased charges and fees.

It was based on the council facing an unprecedented financial challenge over the coming years.
The latest update suggested the gap could be as much as £16 million over the 2023/25 period.

As part of the council budget consultation, some short questions were asked about IL.
It highlighted that residents, when asked if the council should increase the management fee to IL, 55 per cent agreed and 45 per cent disagreed.

Residents were also asked about other ways IL could plug its budget gap and 69 per cent favoured reducing opening times/days for facilities, 37 per cent preferred increased charges to customers and 23 per cent chose closing facilities.
The board and management of IL have examined their current and ongoing financial position and have carried out a full review of the services it manages and offers to remain sustainable in the longer term.
The consultation survey that has now launched highlights some of the areas identified for potential savings and seeks your views on those.
Feedback from this will then give councillors the information they require to work together to set a balanced budget and the Council Tax levels which is usually expected in February or March each year.
The links on this page will be available during the consultation period.