The Coronation Champions Awards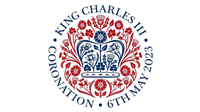 The Coronation Champions Awards will recognise a diverse group of volunteers from different backgrounds and communities across the UK from a range of causes. Help us to celebrate the amazing contributions volunteers have made by nominating a volunteer for a Coronation Champions Award.
The Royal Voluntary Service is calling for you to nominate volunteers over the age of 14 who may have overcome adversity or discovered creative ways to support their local communities within the last five years in one of the following categories:
Supporting older people
Supporting young people and children
Crisis and welfare
Community
Sports, culture and heritage
Health and care
Sustainability and the environment
Animal welfare
Nominations close at 23:59 on Sunday 2 April, 2023.
Use the link on this page to make your nomination.