Second Review of Scottish Parliament Boundaries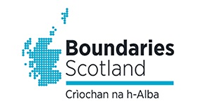 Boundaries Scotland Second Review of the constituencies and regions of the Scottish Parliament commenced on 1 September 2022.
The review is required under the terms of the Scotland Act 1998 and will recommend constituencies, and regions, of similar electorate size while also taking account of local authority areas, special geographical circumstances, maintenance of local ties and any inconveniences caused by the alteration of the existing boundaries.
The review of constituencies will cover the 70 mainland constituencies. The constituencies of Na h-Eileanan an Iar, Orkney Islands and Shetland Islands are protected in legislation and so excluded from this review. The review of the regions will, however, encompass all 73 constituencies at the Scottish Parliament. The overall number of MSPs (129) is fixed in legislation and will not change as a result of this review.
The First Review reported in 2010 and the current boundaries have been used in the Scottish Parliament elections of 2011, 2016 and 2021.
In terms of Schedule 1, paragraph 7(2) of the Scotland Act 1998, Boundaries Scotland gives notice that the one month consultation on our provisional proposals for Scottish Parliament constituencies opened on 17 May and will close on 17 June 2023. During that one month period, representations may be made to Boundaries Scotland on their consultation site (link on this page) consult.boundaries.scot or by email or letter. The effect of the proposals is set out on Boundaries Scotland website and the consultation site where maps detailing the changes can be viewed.
Boundaries Scotland may consult on revised proposals for constituencies in late 2023 or in 2024. Boundaries Scotland will consult on our proposals for the boundaries of Scottish Parliament regions in 2024.
Boundaries Scotland will submit a report to Scottish Ministers by 1 May 2025. If subsequently approved by the Scottish Parliament, the new boundaries will be effective at the next Scottish Parliament election, expected in May 2026.