Summer Playschemes 2022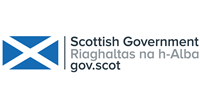 Scottish Government is funding Inverclyde Council to deliver enhanced and extended playschemes and activities to provide a fun-filled summer for children and young people primary 1 to 7 (5-12 years old). The service is open to families who are in employment and places will be prioritised for young people receiving free school meals and clothing grants.
This year we are providing a choice for children who would like to stay active during the holiday period and for families requiring affordable and accessible child activities during the school summer holidays.
Inverclyde Council is working in partnership with Inverclyde Leisure to offer a choice of short playscheme sessions starting from 9.30am-12.30pm and 1.30pm-4.30pm, held in:
Kilmacolm Primary School
Newark Primary School
St Patrick's Primary School
Moorfoot Primary School
Aileymill Primary School
Inverkip Primary School
The Universal Playscheme places are limited and will be offered on a first come first served basis. Registration will take place on the first day of the Playschemes. Payment will be taken at the door.
There will also be extended playschemes aimed to support working families and working families on low income held in:
Newark Primary School
St Patrick's Primary School
Aileymill Primary School
Running from 8.30am-5.30pm with lunch provided. Both the short and extended playschemes will be running from 4 July until 29 July inclusive.
The closing date for the extended Playscheme is the 15th June 2022
Please use the application form to register for a place at the extended Playscheme. You will be advised after this date if you have received a place.
Children from working families living on a low income and who have additional social and emotional needs or who would find it difficult to cope in an environment with large numbers of children can request a place at the enhanced playscheme. This will be held in Wellington Children's Centre, Greenock from 11 July until 29 July inclusive.
Young people who are 12 years and older will have the opportunity to attend a range of summer fun activities across various localities in Inverclyde from 25 June including Pictures in the Park.
Playscheme provision will also be offered from the local community centre's:
Craigend Resource Centre
Gibshill Family Centre
Branchton Community Centre
Auchmountain Halls
Youth Connections
Application forms are available online within the 'other websites' section of this page.
If you require support to complete the booking form please contact: AffordableHolidayHubs@inverclyde.gov.uk