Fine Art
Information on the Fine Art Collection at the McLean Museum.
More information
The McLean Museum's Art Collection is one of the most interesting in Scotland and is the product of over 130 years' collecting by the Museum.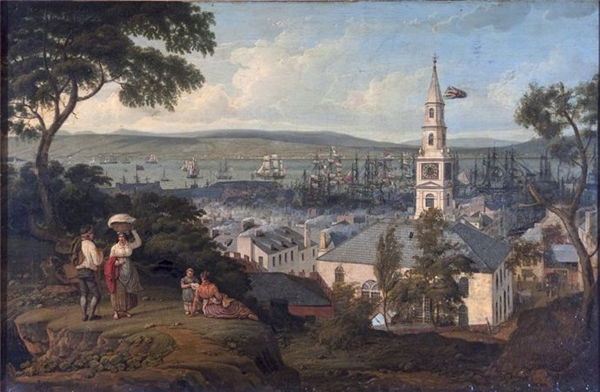 The Inverclyde area has a long and distinguished tradition of producing artists who have contributed enormously to the development of Art in Scotland and beyond. In addition to works produced by local artists the collection contains many works by some of the most important Scottish artists as well as European and American artists.
The Glasgow Boys are well represented in the McLean collection with significant works, including paintings and drawings, by Sir David Young Cameron (1865-1945), David Gauld (1865-1936), Sir James Guthrie (1859-1930), George Henry (1858-1943), Edward Atkinson Hornel (1864-1933), Sir John Lavery (1856-1941), Arthur Melville (1858-1904), James Paterson (1854-1932) and Robert Macaulay Stevenson (1854-1952).
The Scottish Colourists are also represented in the McLean collection with works by Francis Campbell Boileau Cadell (1883-1937), John Duncan Fergusson (1874-1961) and Samuel John Peploe (1871-1935).