Inverclyde Educational Psychology Service
Inverclyde Educational Psychology Service within Inverclyde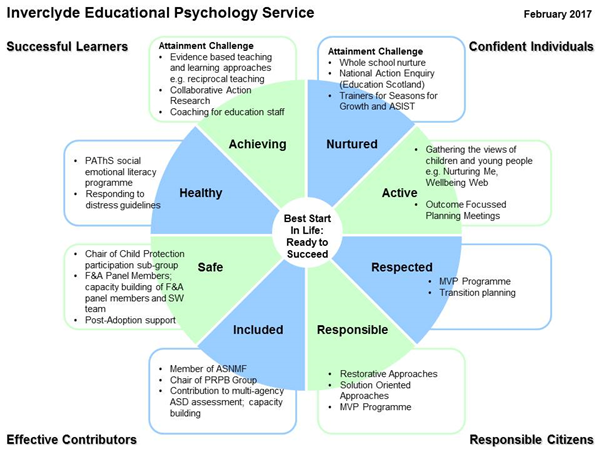 Operating as a statutory service within the context of Inverclyde Council and in particular, the Education Services, the vision of the Inverclyde Educational Psychology Service is:
To improve the impact of the Inverclyde Educational Psychology Service on the outcomes for all* children and young people in Inverclyde by adopting and developing a universal and inclusive service delivery model.
Our activities are clearly focused around the concept of a 'Nurturing Inverclyde' – the Council's vision to ensure that everyone has the opportunity to have a good quality of life, good mental and physical wellbeing. This approach puts the child, citizen and community at the centre.
* All children attending local authority provisions and/or those provisions within which the Local Authority has placed children or young people.
Page last updated: 27 July 2017