Annual Fireworks Display 2019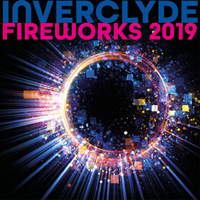 Following a year of celebrations marking the bicentenary of James Watt's death, our annual display will have a science theme.
Greenock born James Watt was an inventor, chemist and keen astronomer who's inventions changed the world.
The fairground rides will be open from 5.30pm and the fireworks will be at 7pm.
Wrap up warm and come along to this family friendly event. Please remember not to bring any sparklers or other fireworks onto the park.
Date/Time: 02/11/2019 17:30 - 20:00
Page last updated: 5 May 2023