Local Housing Strategy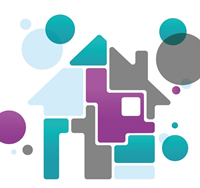 Local Housing Strategy 2017-2022
Every Council must produce a 5 year Local Housing Strategy (LHS) for their local area. The Local Housing Strategy sets out the vision for housing and housing related services over the next five years. It builds on the success of our previous strategies and supports the Scottish Government's vision; "Homes Fit for the 21st Century" with a housing system which provides affordable homes for all. It also seeks improvement in housing quality and recognises the role that the housing system plays in enhancing economic growth and social mobility, as well as strengthening our communities.
The strategy was designed to overcome many of the challenges that face social tenants, private tenants, home owners and homeless people of Inverclyde, as well as helping us to achieve our vision, aims and outcomes by 2022.
Our six outcomes are:
Outcome 1: Access to Housing
To promote a supply of good quality affordable housing solutions across all tenure
Outcome 2: Sustainable Places
To ensure that Inverclyde has sustainable, attractive and well-designed communities with well-functioning town centres
Outcome 3: Preventing Homelessness
To prevent homelessness where possible through provision of ongoing support to meet the needs of individuals
Outcome 4: Housing and Health
To ensure that people are supported to live independently for as long as possible in their own homes and communities
Outcome 5: Affordable Warmth and Climate Change
To tackle fuel poverty and contribute to meeting the climate change target
Outcome 6: Improving Housing Quality
To improve stock condition across all tenures
The LHS has been co-produced in partnership with our key stakeholders, including registered social landlords, service providers, statutory bodies as well as tenants, residents and elected members. The strategy has been informed by a number of background papers which consider the impact of specific housing related issuses and are availble on request.