Operate after Brexit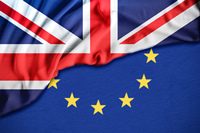 Scotland's enterprise and skills agencies are focussed on helping businesses operate after Brexit and maximise growth opportunities in international markets
The first port of call for all businesses should be www.FindBusinessSupport.gov.scot/operate-after-Brexit for the latest guidance, support and advice. This includes:
Sign-up to receive the latest email updates on Operating after Brexit from www.FindBusinessSupport.gov.scot which provides the latest information for businesses.
Our Brexit Helpline – queries from import and export documentation, tariffs, VAT to logistics. Email: Brexit Enquiry Form Telephone: 0300 303 0661, including further Brexit helplines to find information and advice on trade, sector or market issues. The UK Government has also published a full list of business actions and the relevant helplines
New SME Brexit Support Fund from HMRC - grant of up to £2K is for small and medium-sized businesses new to importing or exporting to the EU. This grant can help adjust to new customs, rules of origin, and VAT rules. Further details via: www.customsintermediarygrant.co.uk/sme-brexit-support-fund
Frequently asked questions- search by topic to find solutions to common issues faced by Scottish businesses.
Understanding VAT after Brexit – the rules surrounding VAT have changed. Understand how the new rules affect your business, with country-specific information and situational examples.
Everything you need to know about Rules of Origin – find out how Rules of Origin impact your business and follow a five-step process to make sure you're following the new regulations.
Transport and logistics – how to ensure your goods get to market and you get the imports your business needs to operate after Brexit.
Key dates for companies to note in 2021 - since a trade deal has been agreed between the UK and the EU, businesses must ensure they are up to date with changing rules and regulations surrounding their business operations.