No agreement on council budget offer
Thursday 21 December 2017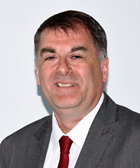 Inverclyde Council Leader has written to Derek Mackay MSP to confirm that the council is not in a position to agree to the budget offer from the Scottish Government.
In a letter to Council Leaders, Mr Mackay, the Cabinet Secretary for Finance and the Constitution, asked for confirmation of each council's intention to accept the financial offer to local authorities.
But, given the level of uncertainty and ongoing discussions around local government, Inverclyde Council Leader has now written advising the Government that the council will not be able to agree until the Scottish budget itself is agreed in February.
In his letter, Councillor Stephen McCabe said: "My purpose for writing to you at this time is to advise that Inverclyde Council cannot accept your offer given the current uncertainty that surrounds aspects of the Local Government Settlement.

"The Council has agreed to wait until the final Scottish Budget is agreed in February before deciding the merits or otherwise of the Local Government Finance Settlement for 2018/19.
Councillor McCabe highlighted a range of issues around the Scottish local government settlement offer.
He said: "The Scottish Parliament Information Centre (SPICe) has confirmed in its analysis that Local Government has received disproportionate funding reductions over the last five years and the draft Local Government Settlement for 2018/19 does nothing to reverse that trend. The Council's own analysis chimes with that of COSLA in that there is a like for like cash cut between 2017/18 and 2018/19.
"In the case of Inverclyde we estimate this cash cut to be approximately £2.3 million. Over and above this there is a reduction in core Capital Grant. I am advised by my officers at this point in time that the extent of this cut cannot be ascertained due to a potential error in the calculation of the distribution of the Capital Grant.
"Given the revenue cash cut it is self-evident that Local Government has received no funding towards the 2018/19 Pay Award, which I note you announced would break the pay cap. Whilst highlighting that Local Government has its own pay negotiation machinery and cannot be bound by your statement, the announcement you made has clearly created an expectation amongst the Trades Unions and employees. Based on the SPICe assessment, a pay settlement in line with your public sector pay policy will cost Local Authorities £150 million. When other inflationary pressures, e.g. increases in Non-Domestic Rates and Landfill Tax, are factored in plus the ever increasing demographic pressures then it is clear that there is a significant funding shortfall in your draft settlement which will have adversely impact on local communities as well as employment levels within Local Government.
"Historically Councils had the option of increasing Council Tax at their own discretion to counter the impact of funding reductions however since 2007 the Scottish Government have removed that flexibility and I note that a 3% cap is to be imposed on Council Tax increases in 2018/19.
"The reality of this is that Inverclyde Council is likely to be in a position of reducing services to some of the most vulnerable in our communities (many of whom do not pay Council Tax) due to the fact that the maximum which we can raise from Council Tax increases is capped at 3% in 2018/19."
Inverclyde Council has developed a range of budget savings proposals totalling £6.3m and councillors have confirmed a public consultation on those will take place between 15 January to 11 February 2018. The council also agreed in principle to the use of reserves to mitigate the impact of budget reductions in 2018/20.
Councillors also agreed to set the council tax for 2018/19 at a council meeting on 22 February 2018 with the council's final budget decisions set to take place at a special meeting on 15 March 2018.
Page last updated: 21 December 2017