Social Work A Sector Leader
Wednesday 6 December 2017
Inverclyde has one of the best performing social work services in Scotland according to the annual report from the HSCP Chief Social Work Officer 2016/17.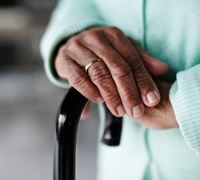 Councillors have been told in external audits service quality has been assessed as good, very good or excellent with only a very small number – all external suppliers - requiring any improvement.
Health & Social Care Convener Councillor Robert Moran said: "A recent inspection of a children's services described practices that are sector-leading, delivering work of national significance. I think everyone involved should be extremely proud of their achievements.
"We pride ourselves on our nurturing approach to caring for the most vulnerable in our communities and that care and attention to detail is reflected by the high-regard our services are held by other health and care professionals.
"I would like to thank everyone involved for their dedication in maintaining such a high standard and for their hard work."
Key achievements include zero delayed discharges from hospital, the only Child Protection Partnership to be assessed as 'excellent' for participation and engagement of stakeholders and UNICEF describing Inverclyde's two residential children's houses as 'world class'.
The report also reveals that coinciding with the introduction of Universal Credit there has been an increase in levels of poverty not seen for over 30 years.
A total of 224 crisis grants have been made directly to families and lone parents since November 2016 with nearly a third (31.7%) as a direct result of claiming Universal Credit.
Councillor Moran added: "Whilst we are justifiably proud of our achievements we are acutely aware that we face significant challenges ahead not least in a climate of increased pressure on budgets and mitigating against the impact of welfare reform."
Page last updated: 6 December 2017