ACM Cladding used in Inverclyde Schools
Friday 14 July 2017
Inverclyde Council has confirmed that a type of Aluminium Composite Cladding (ACM) has been used on three of its schools.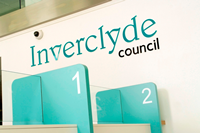 They are Kilmacolm Primary, Lomond View Academy and St Columba's High School which are all low-rise buildings.
A Scottish Government Ministerial Working Group has been examining building and fire safety regulatory frameworks following the Grenfell fire tragedy in London.
Initially focusing on high-rise buildings, the group requested information on all public buildings including schools and Inverclyde Council confirmed a type of ACM which can be used appropriately has been installed in accordance with building regulations.
Inverclyde Council's Education Convener Councillor Jim Clocherty said: "I would like to reassure pupils, parents and staff that there is no risk from the type of cladding being used in these buildings.
"All three underwent recent multi-million pounds refurbishments as part of our £270 million investment in our school estate and all meet Scotland's stringent building and safety standards.
"The tragic events in London last month have understandably brought the fire safety of public buildings - including schools - under the spotlight, and raised questions about the materials used in their construction.
"We are immensely proud of our school estate investment and our commitment to providing a safe and secure environment for our children and young people to learn in. Their safety remains our top priority."
Inverclyde Council's School Estate
6 Secondary Schools (in 5 buildings)
20 Primary Schools
19 Early Years Establishments
3 ASN units
Page last updated: 14 July 2017