Council Funds Provision of Low Cost Loans
Inverclyde Council has approved a £150,000 grant to provide low-cost loans for people who are struggling financially.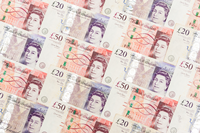 The Policy & Resources Committee has been told the fund will be managed in Inverclyde by Scotcash – a community development finance institution – to help people who are unable to access financial products, bank accounts or savings accounts.
Convener and Council Leader Councillor Stephen McCabe said: "More than 2,000 people in Inverclyde have moved to the new Universal Credit – a monthly payment that replaces some other benefits – but already we are seeing an increase in demand for crisis grants and significant increases in rent arrears.

"Housing associations say they are concerned that 85% of their tenants claiming Universal Credit are in arrears compared with 17% who are receiving Housing Benefit. There is little doubt that some people are finding themselves in a difficult position in the short-term so I am pleased we are able to find additional resources to help.
"Through Scotcash, people will be able to apply for short-term small loans as a direct alternative to some of the payday lenders who charge very high interest rates."
The Committee has been told the Council fully spent the Scottish Government's £681,000 allocation for crisis grants and community care grants in 2016/17.
Demand for crisis grants is growing as Universal Credit is rolled out with payments for March and April this year 67% higher than 12 months ago.
Councillor McCabe – who is also the Council's Welfare and Financial Inclusion Champion – said: "The Council is taking the lead in a new programme – Inverclyde Delivery Effective Advice and Support (I:DEAS) to a £2.35 million contract with Big Lottery and backed by European Social Funding.
"Later on this summer we will set out to support around 2,000 local people to improve their money management skills and to address their debt issues.
"We will also continue to offer support to help people improve their digital and online skills and to reduce fuel poverty."