Council Ready for New Coin
Wednesday 29 March 2017
Inverclyde Council is reassuring motorists that all of its car park pay machines are ready to accept the new 12-sided £1 coins.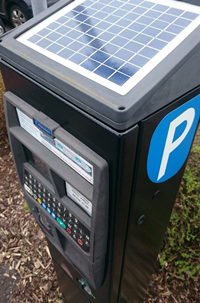 Claimed to be the most secure coin in the world it is now being introduced into circulation.
Inverclyde Council called in engineers at the start of the year to make the necessary adjustments and software updates to the 12 pay machines at its car parks to ensure motorists will not be inconvenienced.
The Royal Mint is replacing the current £1 coin for the first time in over thirty years because it has proven vulnerable to counterfeiters. Approximately one in thirty £1 coins currently in circulation are fakes.
The new coin has a number of features that make it more difficult to counterfeit including its distinctive shape, an image that appears like a hologram and a hidden high security feature built into the coin itself.
Both the round and 12-sided £1 coins can be used until Sunday 15 October when the legal tender status of the round coin will be withdrawn.
From this date shops will no longer accept these coins although people will still be able to take them back to their bank.
Page last updated: 29 March 2017