Living wage boost
Wednesday 15 November 2017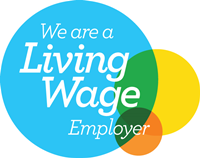 Inverclyde Council will increase the living wage and the increase will be backdated to the date of the increase announced by the Living Wage Foundation.
Now, the council will implement the new rate which was set by the Living Wage Foundation on 6 November 2017 which rose to £8.75 per hour.
And, the Living Wage rate will be backdated to Council employees to the date of announcement.
Inverclyde Council Leader Councillor Stephen McCabe said: "The Living Wage pays a fair rate for low paid workers. It helps to provide protection to low paid workers not just in the public sector but in the private sector across the UK. The living wage rate aims to make sure workers are paid a fair and reasonable rate for the work they carry out. Now that the national rate has increased it is right that we reflect that in the money paid to our lowest paid workers. The Living Wage goes above the National Minimum Wage and as the largest employer in Inverclyde we can lead the way in making sure that we show our support for our lowest paid workers and for the Living Wage itself."
Councillor McCabe also urged employers across Inverclyde and Scotland to embrace the Living wage and join the campaign to increase the hourly rate for low paid employees.
"Inverclyde Council is the single largest employer in Inverclyde. Not only do we pay the Living Wage and make sure that the new increase is implemented as quickly as possible, we are also an accredited Living wage employer.
"I would urge local employers across Inverclyde and the rest of the country to follow our lead and adopt the Living Wage for their own employees," he added.
There are approximately 1,100 employees in Inverclyde Council who will now benefit from the living wage foundation supplement including cleaning and catering employees, school crossing patrollers, CCTV operators and clerical assistants. The majority of employees affected by this increase are part time and a significant number are term time.
The annual cost of the increase to the living wage foundation supplement for Inverclyde Council is approximately £190,000.
Inverclyde Council is a fully accredited living wage employer and its status was achieved in March 2016.
Page last updated: 15 November 2017