Inverclyde Shortlisted  for Two Top Awards
Tuesday 3 April 2018
Inverclyde's Health & Social Care Partnership has been shortlisted in two categories for the prestigious Scottish Social Services Awards 2018.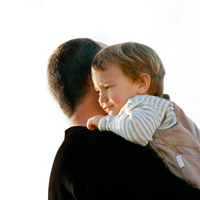 The Birth Ties Support Project run by Adoption Services is in the running for the 'Making research & evidence real' category while Adoption Team Lead Amy McKellar has been shortlisted for the 'Thought leadership' award.
Inverclyde Council's Health & Social Care Convener Councillor Robert Moran said: "I am delighted Inverclyde has been shortlisted in not one, but two categories of these prestigious awards. It is recognition of their innovative and valuable work in our communities and I would like to congratulate everyone involved."
The Birth Ties Support Project is a new service offering advice, counselling and practical support to birth parents when adoption is the recommended plan for their child.
It has been designed to specifically meet the needs of birth parents who had said they found it hard to understand the processes involved in adoption and manage the lifelong impact of their child being adopted.
Team lead Amy McKellar was a joint winner in the 2017 Integrated Greater Glasgow and Clyde staff awards for "outstanding leadership in developing the Adoption service in order to improve outcomes for children and birth families".
She said: "It is really exciting to be nominated for the Scottish Social Services Awards. We appreciate the recognition of the work being undertaken to highlight and support the needs of birth family members affected by adoption."
The awards - run the by the Social Work Services Strategic Forum - celebrate the work of Scottish Social Services and the individuals, teams and organisations making a positive difference to people's lives.
The awards ceremony will be held on Wednesday 6 June 2018 in Edinburgh.
Page last updated: 3 April 2018