Report shows funding flaws
Thursday 5 April 2018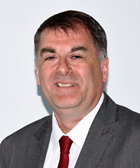 Inverclyde Council leader has joined national local government body COSLA (Convention of Scottish Local Authorities) in welcoming a report by the Accounts Commission.
The report by auditors, published today (Thursday 5/4/18) shows that despite substantial cuts in funding councils across Scotland continue to deliver essential services for their communities as best as they can.
Councillor Stephen McCabe, Leader of Inverclyde Council, said: "Councils, including Inverclyde, are facing growing demand for services with real terms reductions and restrictions in funding for those services. Councils are running fast to keep up with the changes while still delivering high quality services to local communities.
"It is welcome that this is acknowledged by the Accounts Commission. In particular, it is heartening to see that the growing pressures on public services, particularly health and social care in areas like Inverclyde, with growing 65+ population is being highlighted in this national report. Despite a growing 65+ population a range of areas across Scotland, including Inverclyde, are experiencing reductions in funding due to an overall reducing population.
"The council already has a well-publicised disagreement with the national statistics used for Inverclyde's population as being unduly pessimistic. The fact remains though that a funding model which is largely based on population levels fails to take account of the individual needs of councils.
"The report also highlights the negative impact of budget cuts.
"In the past few weeks we have all seen that where the council, to balance the books, has made a range of savings including reducing the subsidy to our arm's length leisure organisation removing free swimming to over 60s. We should be under no illusion that a cut like that has a human cost to the health and wellbeing of our increasingly older population in addition to the financial one.
"The continued pressure on council budgets and the handcuffs of one year budget setting and limits on Council Tax levels from the Scottish Government will only push more councils to make more decisions with an eye towards the next financial year rather than the long term needs of the community."

COSLA RESPONSE TO LOCAL GOVERNMENT OVERVIEW REPORT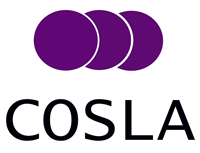 COSLA has welcomed the report out today (Thursday) from the Accounts Commission which shows that despite a substantial cut in funding councils continue to deliver essential services for their communities as best as they can.
Commenting on the Local Government Overview Report COSLA's Resources Spokesperson Councillor Gail Macgregor said: "The report out today from the Accounts Commission clearly recognises that councils are balancing a real terms funding cut of 9.6 per cent over the last eight years with an increasing demand for essential services, particularly from a growing older population.

"For years now, COSLA has strongly lobbied the Scottish Government about the growing pressure from an ageing population and how we address the serious demographic challenges together in partnership. We will keep lobbying to ensure the voices of our most vulnerable residents are heard as they deserve to be.

"The Commission rightly highlights that over and above budget cuts Councils are continually faced with uncertainty and an ever demanding policy landscape from Scottish Government. One year settlements are debilitating for councils – COSLA is clear that we need multi-year settlements to enable us to provide long term, sustainable, efficient and effective financial planning and essential service delivery.

"In addition as the report also recognises councils have worked hard to deliver efficiency savings whilst tirelessly balancing local services but those choices are now becoming restrictive and the decisions being taken are much more about what services must and need to be delivered.

"Councils have continued, again as the report recognises, to take hard and difficult decisions, amid high public expectations and we have delivered for our communities as best as we can. Councils have already transformed and will continue to do so, but it is not an overnight fix. Public sector pay is also a recent example of where expectations have been raised with no funding from Scottish Government attached.

"We know a lot of our funding comes for specific policy areas, this can stifle local autonomy and real 'needs-based' flexibility. Many of these policies place restrictions on councils and present immense pressures on other essential council services - a number of new Scottish Government policies have been directed towards particular areas and this targeting is not always helpful."
Page last updated: 4 April 2018