Compassion Brings its Own Reward
Wednesday 29 August 2018
An Inverclyde project changing attitudes and behaviour around death, dying and loneliness has been shortlisted for a national award.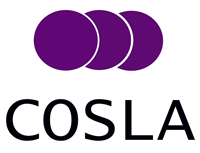 Compassionate Inverclyde is the first recognised compassionate community in Scotland and has now reached the finals of the COSLA Excellence Awards 2018.
The project is a partnership between Inverclyde Health & Social Care Partnership (HSCP) and Ardgowan Hospice and has brought together hundreds of volunteers supporting and caring for one another at times of crisis and loss.
Inverclyde Council's Health & Social Care Convener Councillor Robert Moran said of the project: "I am delighted Compassionate Inverclyde has been shortlisted – clear recognition of the work it has been doing in our community.
"It is a new public health approach to palliative care recognising that dying, death and bereavement are not the sole responsibility of health professionals, but that we can all play a part in supporting those affected.
"We all have something to give. Compassionate Inverclyde creates opportunities so that ordinary people help ordinary people."
Community engagement and development has been carried out across all age groups and organisations within Inverclyde involving schools, churches, workplaces, community centres, hospital, local hospice, youth groups and voluntary organisations.
Inverclyde Royal Hospital has become the first hospital in Scotland to have the No One Dies Alone (NODA) programme. Local people were concerned about many people living and dying on their own. Volunteers provide support to those in their final hours who do not have family or friends available to be with them.
Another idea developed from speaking to people in the community has been Back Home Boxes containing basic essentials for people living alone leaving hospital.
Councillor Moran added: "In a little over six months Compassionate Inverclyde has touched the lives of over 1,000 people but has delivered much more.
"It is brought a sense of purpose to people who volunteer and created a more compassionate community so that the well-being of everyone is a priority,"
Compassionate Inverclyde is one of three finalists in the category Local Matters. The COSLA Excellence Awards will be held in October.
Page last updated: 29 August 2018