Backing for long term funding call
Wednesday 21 February 2018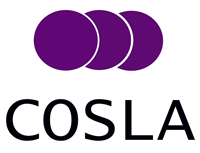 A call for longer term funding for councils is being backed by Inverclyde Council leader.
Inverclyde Council leader, Councillor Stephen McCabe, said: "Councils are large multi-disciplinary organisations. Single year funding limits the ability of councils to provide certainty around service delivery. Annual settlements are often only agreed around six weeks before the start of the new financial year. This only encourages short term decision-making.
"Many local government services would benefit from medium to longer term financial planning. This would help to remove uncertainty among our service users, our partners and council employees.
"I would support the COSLA call for greater certainty around future funding levels. This would encourage strategic financial planning across Scotland and better outcomes for the local community."
COSLA statement:
Scottish Local Government needs long term sustainable funding
Scottish Local Government needs long term sustainable funding COSLA has said.
COSLA reiterated that pay remains a major issue now that expectations have been raised by the removal of the Public Sector pay cap.
Commenting today (Wednesday) COSLA's Resources Spokesperson Councillor Gail Macgregor said: "Our ask is simple and straightforward.
"As a sector, Scottish Local Government needs the confidence and assurance that long term sustainable funding helps bring.
"The simple truth is that we have had enough of short termism by way of one year funding deals from Scottish Government.
"As councils work hard to set their budgets at this time of financial challenge and real terms cuts, COSLA seeks to secure certainty around funding for the future. There remain significant financial challenges and tough decisions ahead for councils that cannot go unanswered.
"Pay remains a major issue for us. I already have claims in my inbox of 6.5 % from the general workforce and 10% from teachers.
"Unless we get the stability that longer term sustainable funding brings it makes committing to pay deals and other major financial commitments very problematic for us."
Page last updated: 21 February 2018