Backing pay settlement call
Monday 19 February 2018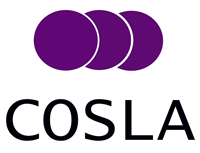 A call for fair funding for pay in local government has been backed by Inverclyde Council leader.
Councillor Stephen McCabe said: "Councils across the country are under severe pressure to balance their books. The lifting of the public sector pay cap is entirely welcome. But, it comes at a financial cost which is not being fully met by the funding offers to councils.
"To meet the pay award announced by the cabinet secretary for finance would create a funding gap of £3.1 for Inverclyde Council.
"This will inevitably mean continued pressure on councils to reduce spending through cuts to services and jobs.
"The COSLA call highlights the important issue of pay to ensure that the essential services our communities use are sustainable going forward."
COSLA statement:
Pay remains a major issue, say COSLA
COSLA has said that it will be fully pressing the Scottish Government to make sure that additional resources for local government are built into future budgets.
COSLA added that pay remains a major issue now that the Scottish Government has set out its Public Sector Pay Policy.
Commenting today (Monday) COSLA's Resources Spokesperson Councillor Gail Macgregor said: "We acknowledge the additional resources secured into the settlement for this year following extensive lobbying by COSLA.
"However this will not negate all of the challenges we still face, the main one obviously relates to pay for our workforce, now that the Scottish Government has set out its Public Sector Pay Policy.
"This additional resource has to become built into the core of our budgets for future years.
"It should not be a one off payment and if it is not built into core budgets, essential services cannot be sustained, going forward.
"To deliver essential services to communities, we need to make sure that the additional resources secured this year are not given to us on a one off basis.
"This year's deal means Scotland's Councils are far from out of the woods and not cementing this funding into core budgets would be an extremely bad result for the delivery of essential services.
"In addition, our local government workforce deserve to be treated fairly. Without recurring funding this becomes all the more challenging.
"Because quite simply with no money in the settlement from Scottish Government for pay, any pay rises for council workers can only come from cuts to services or council tax rises."
Page last updated: 21 February 2018