July signals new parking charges
Tuesday 26 June 2018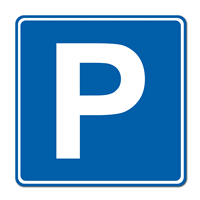 The payment rise was agreed as part of the Council's budget setting process following public consultation.
Environment and regeneration convener Councillor Michael McCormick said: "This is the first time we have increased the charges to park all day in our long-stay car parks in nearly four years.
"Unfortunately the reality of public finances and the pressure on councils to make savings has left us with little choice."
Decriminalised parking enforcement came into force in Inverclyde in October 2014 to address inconsiderate and illegal parking and to provide parking opportunities for all road users.
Off-street parking is divided into medium stay – up to 3 hours – and long stay for which a day ticket will cost £2 from July. These tickets can be used in any council car park on the day of issue. The maximum anyone will pay for parking in Inverclyde council operated parking spaces for the day will be £2.
Affected car parks in Inverclyde
Greenock
Bullring
Cathcart Street East
Dalrymple Street
Hastie Street
Roslin Street
Station Avenue East
Station Avenue West
West Stewart Street
Gourock
Station Road North
Station Road South
All other car parks remain unchanged both in time limits, free parking or display of parking discs.
The most up to date information on parking in Inverclyde is published online at the Council website which has a dedicated parking section: www.inverclyde.gov.uk/parking
Page last updated: 26 June 2018