Apple iTunes Scammers Target Inverclyde
Friday 25 May 2018
Inverclyde Council Trading Standards and Police Scotland are warning shops and customers about an Apple iTunes voucher scam.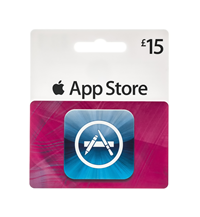 A 65 year old man from Port Glasgow was recently conned out of £725 by fraudsters claiming to be from a payment protection insurance claims handling company.
Education & Communities Convener Councillor Jim Clocherty said: "Victims are contacted by phone, email or text and told they have a bill to pay or owe money.
"The fraudsters will pose as someone official and in some cases have told victims that a warrant has been issued for their arrest and they will be sued for the full amount.
"They explain the money can be paid using iTunes vouchers as fraudsters don't need the physical card to redeem the value and once the code is sent, the money is lost."
The Apple iTunes payment has been used in a variety of fraud including loan scams, fake mis-sold payment protection insurance (PPI) and various banking mistakes.
There has also been a trend for fraudsters pretending to be from HM Revenue & Customs (HMRC) asking for payment of taxes or debts using this method.
Community policing Sergeant Danny Godfrey from Police Scotland said: "iTunes gift cards are solely for the purchase of goods and services on the iTunes store and app Store. Anyone who receives a request for any other payments using iTunes gift cards should report it to us or to Action Fraud".
Retailers are being asked to intervene when shoppers are asking to buy high value iTunes vouchers or coming back repeatedly to buy smaller value iTunes vouchers.
• HMRC or any Government body will never use text message to inform about a tax rebate or penalty.
• HMRC, DVLA or banks will never ask for any payment in the form of iTunes Vouchers.
• HMRC will only post out a P800 tax calculations, in circumstances of under or overpayment of taxes, if you're employed or get a pension.
• Payments using iTunes Vouchers may not be recoverable.
• Telephone numbers and text messages can easily be spoofed. Do not trust the number you see on your telephone display as proving the caller is genuinely calling from HMRC.
• Be protective of divulging other personal details such as National Insurance number, passport number and bank details over the telephone.
• If someone has received an unexpected call, whereby the caller requests an advance fee in the form of iTunes gift cards, the call should immediately be terminated. Call 101 and 03454 040 506. Please also report the number to Action fraud on 0300 123 2040
Photo: urbanbuzz / Shutterstock.com
Page last updated: 25 May 2018