Inverclyde on the grow
Friday 25 May 2018
R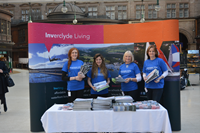 epopulation in Inverclyde could soon become a reality.
For, the latest mid-year population statistics for Scotland showed that people moving to Inverclyde is higher than those leaving for the first time.
In 2011, the gap was 305 in favour of people leaving Inverclyde.
Now, the latest statics show 'in-migration' overtaking out-migration for the first time.
Inverclyde Council leader, Councillor Stephen McCabe, said: "These statistics show that more people are coming to Inverclyde than leaving. The fact that the pattern is moving up the way is good news for our area and one that we must all continue the momentum to keep it moving in that direction.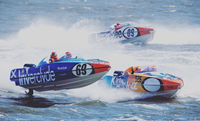 "While the overall trend is still projected to be a reducing population, the statistics are increasingly more positive with the rate of decline predicted to slow. Now these increases in people coming to live here show that we can make a dent in that overall trend and, potentially, reverse it.
"The council and our community planning partners launched the 'Inverclyde living' campaign to promote our area and encourage repopulation. At the most recent council budget, we have allocated additional funding to focus on marketing Inverclyde as a place to visit and live and to examine the housing development opportunities in our area.
"I would urge all of our partners and residents to join us in continuing promoting what we know to be true – that Inverclyde is one of the best places to live in Scotland."
According to statistics produced by the office of national statistics, the annual rate of decline from up to 2026 in Inverclyde is expected to reduce. The in-migration statistics show that 73 per cent of in-migration to Inverclyde has come from other parts of Scotland.
The Council-led Inverclyde Living campaign aimed to promote Inverclyde to visitors from outside the area. Dedicated promotions took place through attendance at national homes events, an outdoor advert on Scotland's largest outdoor advert, branded promotion through the powerboat racing event in Scotland and across the UK and targeted advertising promotion housing opportunities to residents out with Inverclyde.
Page last updated: 25 May 2018