Inverclyde to mark VE Day and May Day in 2020
Thursday 8 August 2019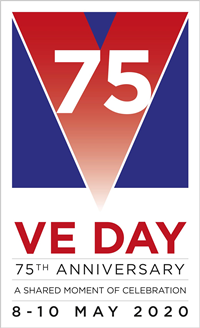 Inverclyde councillors have agreed to keep the May Day public holiday in 2020 and to commemorate VE Day.
Councillor on Inverclyde Council's Policy and Resources Committee heard that nationally the UK Government had decided to move the May Day public holiday from Monday 4 May to Friday 8 May in 2020 to commemorate the 75th anniversary of Victory in Europe Day.
In what is believed to be the first council in the UK, councillors have agreed that in Inverclyde the May Day holiday will be retained and the Friday will be marked with council offices and facilities closed to allow staff, service users, residents and school pupils to commemorate VE Day 75 in addition to May Day.
Inverclyde Council Leader, and chair of the policy and resources committee, Councillor Stephen McCabe, said: "May Day is an important traditional commemoration associated with celebrating workers throughout the world and marking the start of Summer.
"Rather than simply move that public holiday, councillors have decided that in Inverclyde we will retain the public holiday on the Monday and will also commemorate VE Day on the Friday as an additional day of annual leave and closure of offices and council facilities.
"This will allow Inverclyde residents, employees and service users to continue to mark the traditional May Day public holiday and to commemorate VE Day 75.
"As an area Inverclyde has a strong and long association with our armed services and councillors are fully supportive of commemorating the 75th anniversary of VE Day. 2020 marks a significant anniversary as the end of the war in Europe, it is also important that we continue to mark May Day that year."
Following the decision to mark both occasions in May 2020, the council will require to report to its education committee and seek approval from the Scottish Government to change the school year to accommodate an additional day to commemorate VE Day in 2020.
The VE Day 75 commemoration is a three day weekend of commemorative events nationally to mark the end of hostilities in WWII in Europe an occasion of widespread celebration 75 years ago on 8 May 1945.
The council also committed to marking the weekend of VE Day 75 by encouraging a range of local organisations and businesses to join the national celebrations led by the Pageantmaster's office across the UK and the Commonwealth on the weekend of 8-10 May 2020.
Part of the celebration includes the performance of Battles O'er on the pipes, and councillors also agreed to mark VE Day 75 at the Gourock Highland Games taking place on the final day of celebrations on Sunday 10 May 2020.
The popular event traditionally marks the Scottish Highland Games and piping season and officers will work with partners at the Royal Scottish Pipe Band Association (RSPBA) to mark the occasion of VE Day 75.
Page last updated: 8 August 2019