Council grants available for voluntary groups
Wednesday 23 January 2019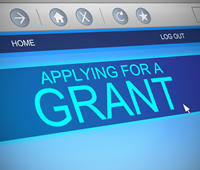 Voluntary groups across Inverclyde can now apply for council grants as the latest round of 'small grants' to voluntary organisations is open to applications.
A limited amount of money is now available and community groups can apply for funding to use to support a range of activity across Inverclyde.
Chair of the council's grants sub-committee, Councillor Graeme Brooks, said: "Across Inverclyde we have groups doing fantastic work right in the heart of our communities. The grants to voluntary organisations budget is set aside each year by the council to provide one-off support to help give groups a helping hand in doing that good work which benefits our area so much. The pot of money available has a limit, so the role of the members of the grants sub-committee is to make sure it gets the maximum benefit across Inverclyde."
Download an application form at the 'grants to voluntary organisations' page (link on the left).
Application forms by contacting are also available from the council's communities team, The James Watt Building, 105 Dalrymple Street, Greenock, Inverclyde PA15 1HU, by emailing jackie.fallon@inverclyde.gov.uk or by phoning 01475 715543.
Applications received by noon on Wednesday 6 February 2019 will be considered by the grants sub-committee at its meeting in March.
Page last updated: 30 October 2019