Domestic abuse support - don't delay
ADDITIONAL support is available to help those suffering domestic abuse during the coronavirus lockdown.
Inverclyde Council is backing a national campaign, particularly aimed at vulnerable women and children, to let them know they are 'not alone' while at home because of the Covid-19 pandemic.
A new 24-hour domestic abuse and forced marriage helpline has been set up for people to phone at any time of the day on 0800 027 1234.
Family, friends and neighbours are also being encouraged to use the helpline if someone they know is experiencing domestic abuse.
Councillor Lynne Quinn, Inverclyde's Women's Champion, said: "Now more than ever it may feel like there is nowhere to go and nowhere to turn for anyone experiencing domestic abuse, but that is simply not the case.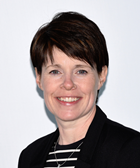 "There continues to be help out there for those who need it and the advice remains the same – don't delay in seeking help.
"Although the vast majority of domestic abuse cases involve women, there are lots of men out there who are suffering as well and I urge them to seek help too.
"As well as continuing to contact police by calling 101 or 999 in an emergency, the establishment of a new, dedicated helpline during the coronavirus pandemic gives people another avenue in which to seek help in confidence."
The advice surrounding domestic abuse remains the same, that people should contact the police if they or anyone they know is being abused or at risk of abuse.
As well as establishing the dedicated helpline, the Scottish Government is providing over £1.5 million over the next six months in additional financial support for charities Scottish Women's Aid and Rape Crisis Scotland.
Scotland's Justice Secretary, Humza Yousaf, said: "These are enormously difficult times, but the safety of woman and child victims who experience abuse in the home is paramount – the message to stay at home does not mean that they should not seek urgent help, advice or support."
For more help and support about domestic abuse, visit https://safer.scot/ online.
The Rape Crisis Scotland helpline is available on 08088 01 03 02, email support@rapecrisisscotland.org.uk or text 07537 410027.