Health plea over grass and garden fires
A HEALTH and safety plea has been issued following a spike in the number of garden and grass fires in parts of Inverclyde.
There has been an increase in incidents locally, including a blaze in the hills above Spango Valley in Greenock on Monday and at The Knapps in Kilmacolm on Tuesday.
Nationwide, there has also been a rise in the number of garden bonfires as people utilise and tidy up their outdoor spaces during the coronavirus lockdown and spell of nice weather.
As well as the safety risks associated with starting a fire, there are also concerns about the impact smoke is having on people's health, particularly those suffering from respiratory conditions, including Covid-19, who require fresh, clean air to aid their illness.
People are being urged not to start fires in order to protect themselves, others and be considerate towards neighbours and people with respiratory illnesses.
Councillor Tommy McVey, Chair of the Local Police & Fire Scrutiny Committee, said: "Outdoor fires are extremely dangerous generally, but the problem is exacerbated during dry, warm and windy spells of weather, which we are currently experiencing.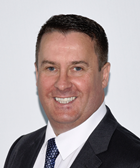 "Not only does unnecessary garden and grass fires put residents and the wider public at risk, they put our vital frontline emergency services workers in harm's way and increases the strain on resources which are already stretched because of the coronavirus pandemic.
"While people may be tempted to burn garden waste due to disruption with brown bin collections and closure of civic recycling centres in response to the coronavirus emergency, I urge them not to do this.
"Residual black/grey bins are now being emptied every week instead of fortnightly to make up for the temporary loss of other waste collections. Garden waste can also be retained and used to make your own nutrient-rich compost at home.
"Whatever you do, please refrain from lighting a garden bonfire and help the authorities by reporting those who recklessly start fires elsewhere."
In response to the increase in fires, Inverclyde Council's Community Wardens team are assisting Police Scotland and the Scottish Fire & Rescue Service locally with increased patrols of target areas.
The council also has a duty under the Environment Act to review and assess the air quality in Inverclyde and has powers to investigate and take action against 'nuisance' smoke and associated smells.
To report an incident, phone the council's Customer Service Centre on 01475 717171 or email customerservice@inverclyde.gov.uk, call the Scottish Environment Protection Agency (SEPA) Pollution Hotline 24 hours a day on 0800 80 70 60 or dial 999 in an emergency.
The sale of garden waste permits for the collection of brown bins and the service itself are set to resume within three weeks.
Currently, the sale of permits is suspended and only those with existing permits will have their brown bins emptied on regular collection days, although the garden waste itself is being emptied into a regular residual waste truck.
For the latest service updates, visit www.inverclyde.gov.uk/coronavirus.