Self-employed hardship fund open
A HARDSHIP fund has been set up to help Inverclyde residents who have become recently self-employed.
One-off grants of £2,000 are now available for those who became self-employed after 6 April 2019 and who have been affected by the coronavirus outbreak.
Financial support is being made available by the Scottish Government and being administered by local authorities, including Inverclyde Council.
The £34 million Newly Self Employed Hardship Fund (NSEHF) launched today (Thursday 30 April) and applications are now being accepted.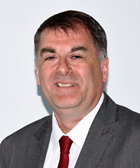 Councillor Stephen McCabe, Leader of Inverclyde Council, said: "I would encourage those who are self-employed and who meet the eligibility criteria to apply now.
"Like businesses, self-employed people are also struggling financially as a result of the coronavirus lockdown.
"Council staff will process applications as quickly as they can and get help to those who need it as soon as possible.
"I urge anyone in business out there – self-employed or otherwise – to seek the relevant support immediately if they are struggling with the effects of the Covid-19 pandemic.
"A wealth of information is available on the business support and advice section of the council's dedicated coronavirus webpage and staff are also on hand to help."
One grant is payable per eligible self-employed person.
The council aims to make payment of an approved application within 10 working days of receiving a completed application form.
The process will take longer if staff have to contact applicants for further information.
Apply online now at www.inverclyde.gov.uk/covid-19/business-support.