Positive exam results despite coronavirus pandemic
Tuesday 4 August 2020
PUPILS in Inverclyde have posted another super set of exam results despite disruption caused by the coronavirus pandemic.
The class of 2020 have raised the bar for National 3, 4 and 5 passes while Higher awards are on a par with the record set last year.
By the time they leave school at the end of S6, over 30 per cent of pupils have achieved five Highers, nearly half have gained three passes and more than two-thirds have secured at least one Higher – up by 0.3 per cent.
Over 13 per cent of fifth years bagged 5 Highers, a third achieved three passes and the number of students gaining at least one Higher rose by 1.5 per cent to 60.6 per cent.
In S4, pupils recorded the best results to date with nearly two-fifths achieving five or more National 5 awards.
The pass rate at National 3 and 4 level has also gone up to record levels.
With formal exams cancelled due to the Covid-19 pandemic, this year's results are based on pupils' prelim marks, course work, teacher evaluations and other supporting evidence.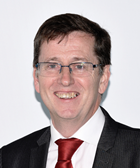 Councillor Jim Clocherty, Inverclyde Council's education convener, said: "These results are reward for a lot of hard work by pupils, their parents and carers and staff over several years.
"Today marks an important milestone in the lives of our young people and there will also be a collective sigh of relief for many as the waiting is finally over.
"The headline figures make very pleasant reading and I would like to congratulate everyone who has achieved their exam goals."
Pupils received their results from the Scottish Qualifications Authority (SQA) at around 8am this morning by text or email before their certificate arrived by post.
Councillor Clocherty added: "I would like to take this opportunity to thank every member of staff who play such a key role in the education of our young people. It is through their dedication that we are able to achieve these kind of results and to give our young people the opportunity to go on and lead rewarding and successful lives.
"Education has always been the priority of the council. Through investment in our fabulous schools estate and the professionalism and commitment of staff, we are determined to give every single child and young person the best possible start we can.
"I would also like to thank parents and carers for their continued support and for the significant and vital role they play in their children's education.
"For the young people who may have been disappointed by their results they should remember that every effort will be made to support them to achieve the qualifications they are looking for.
"We have a long and successful track record for helping people into jobs, further education and training and we will use all of that experience to ensure no one misses out."
Whilst a full analysis is not possible until all appeals have been considered and more comprehensive data is available, pupils in Inverclyde have continued to perform strongly across the senior phase.
Please note additional results from college based courses are still to come.
Summary:
| | | | | | |
| --- | --- | --- | --- | --- | --- |
| | Award | 2020 | 2019 | 2018 | 2017 |
| S4 | 5 or more National 3 | 84.4% | 81.6% | 83.5% | 83% |
| S4 | 5 or more National 4 | 80.8% | 75.8% | 78% | 74.8% |
| S4 | 5 or more National 5 | 39.7% | 34.1% | 35.5% | 38.2% |
| S5 | 1 Higher | 60.6% | 59.1% | 61.5% | 56.7% |
| S5 | 3 Highers | 33.7% | 35.1% | 35% | 33.5% |
| S5 | 5 Highers | 13.2% | 15.6% | 16.1% | 13.8% |
| By the end of S6 | 1 Higher | 67.3% | 67.0% | 62.7% | 64.5% |
| By the end of S6 | 3 Highers | 46.6% | 47.4% | 42.8% | 43.4% |
| By the end of S6 | 5 Highers | 30.5% | 31.2% | 29.5% | 28.7% |
Page last updated: 4 August 2020