£75,000 school trips refund approved
Tuesday 14 July 2020
INVERCLYDE Council has agreed to spend £75,000 reimbursing parents who lost money when their child's school trip had to be cancelled due to the coronavirus pandemic.
The local authority has used emergency powers to support families by providing a full refund to those who were hit financially by abandoned outings.
On 12 March this year, schools were advised by the UK Government to cancel all planned trips abroad due to the Covid-19 outbreak.
It meant some parents lost their deposit.
The council has now agreed to pay the £75k currently owed to parents across the district.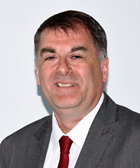 Councillor Stephen McCabe, Leader of Inverclyde Council, said: "There was never any realistic chance of school trips taking place in the midst of a global health pandemic and the decision to cancel was on the advice of the government and, most importantly, in the interests of safety. It was also to ensure parents did not have to fork out even more money by paying off trips that were destined for cancellation.
"I'm pleased that there has now been a change in attitude in the travel insurance industry and that common sense has prevailed meaning schools can now pursue claims.
"In the meantime, the council has stepped in to pay the full outstanding amount owed to parents to support families during these times of financial hardship."
Some schools were able to successfully negotiate with travel providers to recoup money but others were not and the initial advice was that insurers would not cover the cost of cancelled trips.
There has now been a change in that position meaning claims can now be pursued.
That process could take time and there are still no guarantees that all claims will be successful so the council has used delegated powers to approve emergency funding to reimburse affected families.
Schools will be in touch directly with parents who have been affected with further details.
Page last updated: 14 July 2020