Over 3,000 lockdown food boxes provided
Thursday 2 July 2020
A COUNCIL-backed initiative has helped provide over 3,000 emergency food parcels to vulnerable Inverclyde residents during lockdown.
The local authority supported Belville Community Garden Trust to supply isolation boxes to people forced to stay indoors for health reasons over the last three months.
The council provided £30,000 of funding, through the Scottish Government's coronavirus food fund, towards the scheme to help pay for supplies and over 200 volunteers kindly donated their time to sort and deliver parcels to those in need throughout Inverclyde.
The operation is based in Crawfurdsburn Community Centre in the east end of Greenock, with the hall handed over to the charity free of charge by operators Inverclyde Leisure (IL).
Laura Reilly, manager of Belville Community Gardens, said: "All of this simply would not be possible without the support we received from across the whole of Inverclyde: from the council, government, IL, Your Voice and many businesses and organisations to members of the community fundraising and donating items. We would also like to pay tribute to all the volunteers who worked under extremely challenging circumstances to provide vital help to fellow residents.
"The first boxes went out on day one of lockdown and the last will go out next week. It's been a real community effort.
"The project was always scheduled to finish at the end of June and we've seen a fall in demand with the first stages of easing lockdown.
"Attentions now turn to community recovery and continuing with other projects, but help is still available for anyone who needs it."
The scheme will end on Friday 10 July.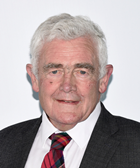 The council has supported several local groups during lockdown, including Barnardo's, Inverclyde Foodbank and Inverkip Hub, to ensure urgent support gets to those affected by the coronavirus pandemic.
Provost Martin Brennan said: "While the council provided funding towards this project, its success is down to the sheer hard work of the Belville Community Gardens team.
"The service, provided at such short notice due to the outbreak of coronavirus, was effective, reliable and very much appreciated by the people of Inverclyde, as well as the council.
"The partnership working between all groups, organisations and the public as a whole to help fellow residents in their time of need is testament to the unrivalled community spirit here in Inverclyde."
The council will continue to distribute food, made available through a £1.6 million grant from the Scottish food fund, to groups to help people across Inverclyde who need it the most.
To get support for things like accessing food, shopping and medicine, call the helpline run by Inverclyde Council and CVS Inverclyde on 01475 715275 and those who are 'shielding' should call 01475 715274.
Page last updated: 2 July 2020