Three coronavirus funding deadlines on Friday - apply now
Tuesday 7 July 2020
BUSINESSES and individuals in Inverclyde affected by the Covid-19 pandemic have until the end of this week to apply for various financial aid packages.
The Scottish Coronavirus Business Support Fund providing grants to the retail, hospitality and leisure sectors, as well as schemes for newly self-employed people and bed and breakfast (B&B) operators close for new applications on Friday (10 July).
Inverclyde Council has been processing and administering many of the funding packages on offer from the UK and Scottish Governments.
Over £10 million alone has now been paid out to local firms from the coronavirus business support fund.
Applications for this grant as well as the newly self-employed and B&B hardship funds must be received by 5pm on Friday to be considered.
This is also the deadline for people to submit additional information in support of existing bids.
Applications received after 5pm on Friday will not be considered.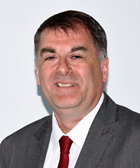 Councillor Stephen McCabe, Leader of Inverclyde Council, said: "These three schemes are coming to an end and now is the time to act if you or anyone you know could be eligible for a grant.
"One-off payments of £10,000 or £25,000 are available through the coronavirus business support fund for the retail, hospitality and leisure sectors and grants of £2k and £3k from the newly self-employed and B&B hardship funds, respectively.
"These are sizeable sums of money which could make all the difference to local enterprises which have been affected by the pandemic.
"Many more new and existing schemes are also available to support Inverclyde businesses, sole traders and those who are self-employed during these extremely difficult times.
"I would urge anyone in business who is experiencing difficulties to contact the council or the Inverclyde Business Gateway team to find out what support is available for you."
For more information about the funds mentioned above and other support schemes, visit the 'Business and Support Advice' page at www.inverclyde.gov.uk/coronavirus.
Page last updated: 7 July 2020