#AWindowOnScotland
Thursday 14 May 2020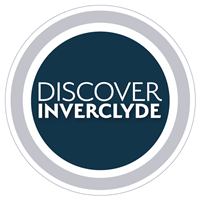 Views from attractions and homes across Scotland – including communities up and down the Clyde coast - have been shared online as part of VisitScotland's social media campaign #AWindowOnScotland.
There have been some spectacular images shared of the dramatic coastline and landmarks across Inverclyde, including stunning sunsets from around the Firth of Clyde.
Since the national tourism organisation launched the campaign three weeks ago, the hashtag has been used around 2.5k times across Instagram, Twitter and Facebook, creating a visual map of the country's villages, towns and cities.
Residents are asked to take a picture of a view from their property and post it on social media using the hashtag #AWindowOnScotland and their location (i.e #Gourock #Greenock etc).
The campaign has a clear stay at home message but allows everyone to show their part of Scotland to the world.
It was launched as day visits and staycationing are set to be the focus of Scottish tourism when restrictions are eased, as set out in the National Action Plan published by the Scottish Tourism Emergency Response Group, chaired by VisitScotland.
Gordon Smith, Regional Director, VisitScotland, said: "We're thrilled at the reaction to #AWindowOnScotland from residents in Inverclyde and heartened that businesses are engaging with the campaign and using the opportunity to share their windows on our coastline, towns and villages with the world during this challenging time.
"The staycation market will be a key driver in the country's economic recovery and the many wonderful views people have been sharing while they stay at home will surely be an incentive for many to travel when the time comes.
"The campaign is far from over and we'd encourage residents and businesses to continue posting their views, however they may look, as it is all Scotland, to help lift the spirits of those at home and abroad."

Stephen McCabe, Inverclyde Council leader, said: "Inverclyde has a fantastic tourism offer and one that we really want to show off to encourage visitors to our area. Like so many parts of the world it is much more important that people stay close to and at home and fully comply with the guidance in place. That doesn't mean that we can't share online what we have right on our doorstep to help to keep people's spirits up and encourage them to make plans for after lockdown.
"Visit Scotland's #AWindowOnScotland campaign is a great way of showcasing the amazing places and views we have in Inverclyde and right across the country. We're delighted to be involved and support that and would encourage many more of our residents to join this and share the amazing places and views we have. People all over the world are going through their own version of the lockdown and when we are finally free from this awful virus we want those people to discover Inverclyde, just not yet."
For further information of VisitScotland's response to the Covid-19 pandemic, go to https://www.visitscotland.org/supporting-your-business/advice/coronavirus
Page last updated: 14 May 2020