Holiday free school meals until Easter for 4,000 pupils
FREE school meals for nearly 4,000 Inverclyde children during the school holidays will continue until Easter thanks to a £300,000 support package.
Councillors on the council's policy and resources committee have unanimously agreed to provide additional funding to allow payments to be made direct to families outwith term time to help keep food on the table during these difficult times.
Around 3,750 children are expected to benefit.
Parents of pupils who receive free school meals will receive £35 per child at Easter to cover the February half term and Easter breaks.
It is expected to cost around £132,000.
The Easter holiday subsidy is in addition to a £50 per child grant to help eligible families cover the costs of the October and Christmas breaks and £188,000 has been set aside for this.
This council has increased the previously approved payment of £40 by £10 in recognition of the additional financial pressures on hou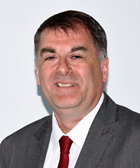 seholds this year.
Councillor Stephen McCabe, leader of Inverclyde Council and convener of policy and resources, said: "Times are incredibly tough for families across Inverclyde and they need our support now more than ever.
"We've shown a commitment to helping our young people and their parents and carers throughout the pandemic and I'm delighted that this will continue until Easter."
The payments are for pupils who are in receipt of free school meals and a clothing grant.
The whole scheme, covering the October, Easter and Christmas holiday periods, is expected to cost £320,000 in total and will be paid for from Inverclyde's share of the financial hardship grant recently announced by the Scottish Government, which supplements a new annual £1 million anti-poverty fund set up by the council and the Inverclyde Integration Joint Board (IJB).
Since the start of the pandemic in March, the council has ensured that free school meals continue during term time and the holidays initially through packed lunch hubs, food bags and then fortnightly payments direct to parents and carers.