£700k schools technology plan approved
SCHOOLS across Inverclyde will be given a technological boost earlier than planned after a £700,000 investment in new interactive whiteboards was unanimously approved.
Councillors on the policy and resources executive sub-committee agreed to a 'mini-completion' of a refresh programme to upgrade existing infrastructure in five primaries, three secondaries and two additional support needs schools.
The aim is now to install the new interactive whiteboards 12 months earlier than planned by the end of the current financial year, subject to tendering and availability of materials.
The cost is estimated to be £700k.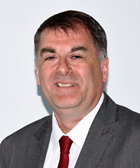 Councillor Stephen McCabe, leader of Inverclyde Council and convener of policy and resources, said: "We know how vital a good education is for our young people so it's important that as well as having among the best school buildings in Scotland, if not the UK, here in Inverclyde that our pupils and staff also have the most modern equipment available within those establishments to aid their learning and teaching.
"Technology advances at such a rapid pace so I'm delighted that we've been able to unanimously agree to fast-forward this phase of the interactive whiteboard refresh programme for the benefit of our staff and young people.
"These whiteboards play a key role in day-to-day learning in classrooms and will be a valuable asset for teachers and students."
Council officers have now been given the go-ahead to progress the plans and accept the bid for the work that represents best value for money.
Find out more about the plans at www.inverclyde.gov.uk/meetings/meeting/2414.