Deposit support for private lets
SUPPORT has been made available to help Inverclyde residents into private rental accommodation.
The council has launched a deposit guarantee scheme to assist prospective tenants into a private let while providing landlords with some financial security.
Where an applicant does not have sufficient funds to cover the cost of a deposit, the council will step in to provide a written bond 'guarantee' equivalent to the value of the deposit on the property, up to maximum of £650, to the landlord instead of a cash sum up front.
The scheme will cover the first 12 months of the tenancy to give prospective tenants a chance to save a cash deposit to give to the landlord if they remain in the property after a year.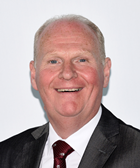 Councillor Michael McCormick, Inverclyde Council's convener of environment and regeneration, said: "The private rental sector plays a big role in the local housing market and it's important we support residents into a private let while providing peace of mind for landlords.
"Landlords typically require a month's rent and a cash deposit of the same amount up front for a tenancy to begin and that can be costly for some people.
"The deposit guarantee scheme helps ease that financial burden to get residents into quality, private accommodation while buying them time to save up for a cash deposit and providing landlords with the security they need."
Around one in 10 homes locally – some 4,500 in total – are privately rented.
It is hoped the deposit guarantee scheme will help about 45 individuals or households access a tenancy over the next 18 months.
There will be support for tenants and landlords throughout the course of the scheme.
For more information, visit www.inverclyde.gov.uk/deposit-guarantee.